Advantages of Light Steel Villa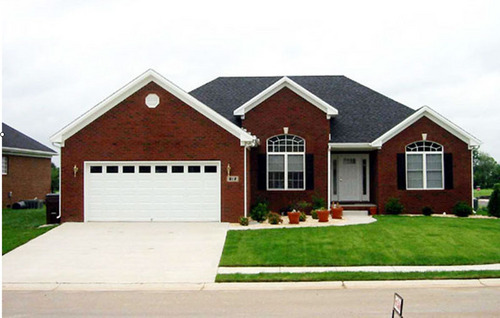 Light steel villa has some featured advantages below:
Stable steel structure: The mainly structure of prefab house is light steel structure and sandwich panel. They form a stable structure so it can resist 9-10 grade hurricane and 7-8 grade earthquake.
Quick Installation: One team skilled workers can finish installing 100m2 prefab villa in several days.
Flexible layout: The partition wall, window, ceiling, elevating flooring, eaves and color steel door are optional for clients.
Long service life: The components of  house can be used repeatly, so its service life can reach up to more than 25 years without any building garbage.
Used widely: Light steel villa can be built widely in the scenic site and around the seashore for holiday house or other usages.
Excellent performance: Fire-proof, water-proof, sound and heat insulation.
Description
Because of the improvement of the living standard, the advantages of light steel structure houses have been recognized, and it has gradually become a new hot spot for residential construction technology,and due to its beautiful appearance, energy saving and environmental protection, strong seismic resistance, insulated and fire-proof resistance, light weight, low bearing capacity, high space utilization, it becomes an ideal eco-building construction pursued by the customer.
Currently, our company has advanced C-Style and U-Style steel structure production lines, including: one production line of colored glazed tiles, one production line of insulated panel,. The light steel villa made by our company, is mainly adopted the Panel load-bearing structure, the thickness of wall panel is more than 100mm. Besides, the wires have been embedded in the wall panels, and the prefabricated C / U-type floor plate is also integrated for several pieces, so that making the removal and installation are more convenient.
The complete house can high space utilization and have unique appearance. This kind of products are Particularly suited to scenic areas, leisure homes, such as mountain villas, lakeside-view villas, restaurants ,Chess House and so on.
Characteristics
Prefabricated and customized design
Easy construction, time- and labor saving
Fireproof, heat/cold-insulated, non-shrinking and enlarging work size with little pollutions
The wall and roof system combines several kinds of materials which can resist different kinds of weather
New building materials are environmental friendly and energy-conserving.
Normally more than 50 years using life
Technical Parameter:
Fire resistant rating:1~4 hours . We can design it according to your request .
Exterior wall Heat transfer coefficient: k=0.417W/m