Single storey light steel villa
Style: A1-5 Building area 174M2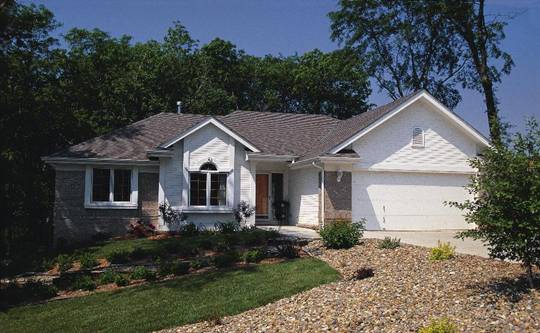 Floor Plan: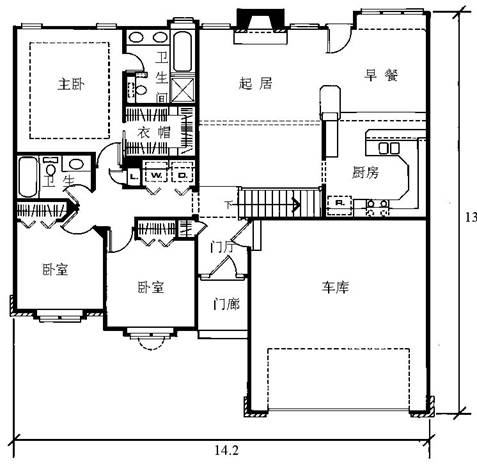 Features:
TIANDI prefab villa specifically designed as a lowcost, attractive, functional solution for the dwelling market for the world client which Constructed from highestgrade galvanized steel for optimum strength and with a premium-insulated 125mm wall structure, the entire prefab villa packed to sale, has many design to choose for the customer, simultaneously also may according to the client different need to change and made the order, TIANDI works closely and regularly with two of China's leading Universities as part of its commitment to improving performance and affordability of greener building solutions and materials.Provide a economical, quick, artistic, safe, suitable house.
Characteristic: 
1st, the structure is reliable: The light steel structure forms his/her the skeleton system, safe reliable, satisfies the construction structural design standard request, the security is good.
2nd, the assembling and dismantling is convenient: The standardized component installment is convenient, the manufacture installs the time limit for a project to be short, is suitable specially for the emergency project or other temporary project.
3rd, the modelling is artistic: The house overall modelling is artistic, inside and outside the room for the colored decoration steel plate, bright, the sense of reality gentle, the pan is smooth, the design and the color matching coordination, has the good decoration effect.
4th, the environmental protection saves: The house design is reasonable, may circulate many times the use, the attrition rate lowly, does not produce construction trash, does not pollute the environment.
5th, the performance-to-price ratio is high: House material excellent, the price is reasonable, the disposable investment, may duplicate uses, serves as constructs housing the material, but reduces the building massively the structure and the foundation resilience, the construction cycle is short, the project total construction cost and the synthesis use cost is low, has the very high performance price ratio.
6th, High performance activities, the overall life amounts to for 50-70 years.
7th, The specification is complete, the versatility, interchangeable, the intensity is high,
the thermal conductivity is low, sound-insulated, the heat insulation, the earthquake
resistance performance is good.